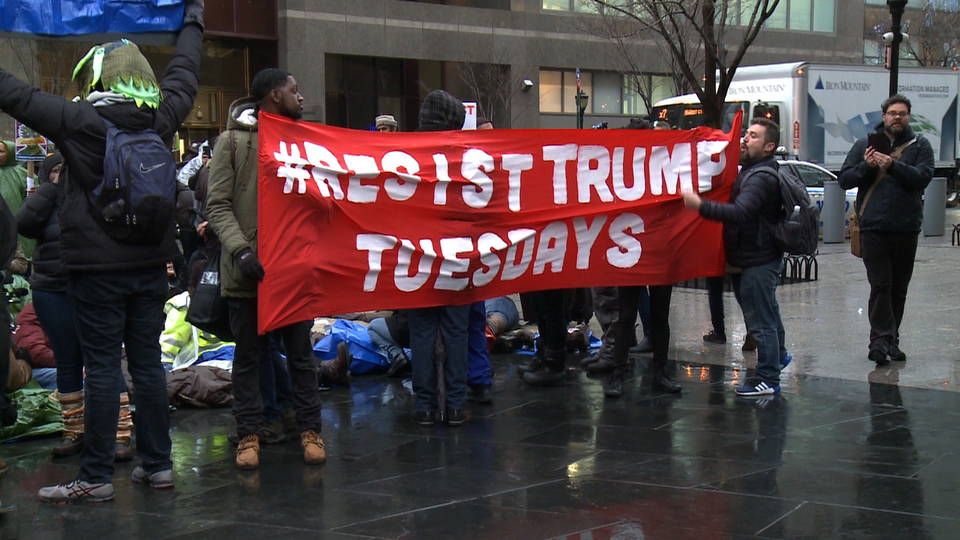 In New York City, over 100 people set up a protest encampment outside the headquarters of financial giant Goldman Sachs, which they are calling "Government Sachs." At least six of Trump's top advisers and Cabinet picks are tied to Goldman Sachs: treasury secretary nominee Steven Mnuchin, National Economic Council Director Gary Cohn, Trump chief strategist Stephen Bannon, Securities and Exchange Commission chairman nominee Jay Clayton, senior White House adviser Anthony Scaramucci and senior counselor for economic initiatives Dina Habib Powell. Over a dozen people camped out overnight in the freezing cold.
— source democracynow.org
As per wikileaks documents, half of Obama administration people was Goldman Sachs pick. But is there any major protest even now against him? No. That the advantage of effective evil. If Hillary was elected in the name of lesser evil, there will not be any protest and she will work as effective evil just like Obama. US has only one party. That is wall street.